Strike a Pose
I don't know about all of you, but I find the same old prom poses to be a bore. You spend all this time, money, and thought on dressing to the nines and have nothing but high hopes for fun and memories at Prom. But then the moment everyone meets up, it's as if someone passed out some chamomile tea and everyone become a big bore.
My guess is that it's the inevitable awkwardness that most people feel when they first meet up with their date and friends. You know, all those parents watching you? And those corsages and boutonnieres (if you're like me you had to look up the difference) are questionably dangerous and tedious, if not awkward, to adorn date. So when it comes to posing, it's only natural that you start to think too much and you forget where to put your hands.
Have no fear, you young, beautiful creatures. I've compiled a list of some of the best poses I've been seeing around. They're creative, fun, and they break away from the boring old "everyone in a staggered date semi-circle" pose.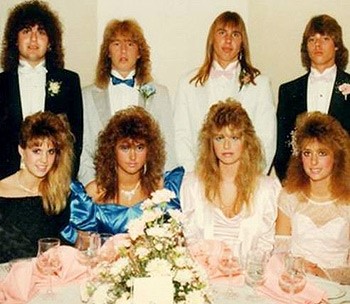 So if you don't want to look like these boring goons, keep on reading! (Admittedly, I love this picture.)
The Candid Classic.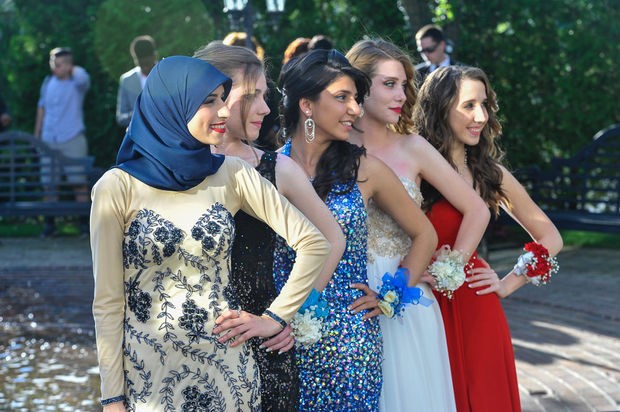 I just love this. Not only do these young ladies look stunning, but I love the alternative angle. It takes away the awkwardness of doing a highly posed picture and makes them look more natural and comfortable.
2. Quirky and Smart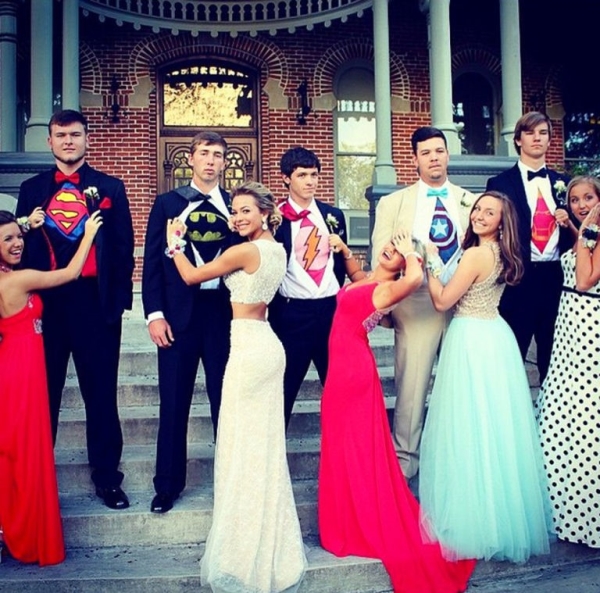 I love this for its creativity. It includes a fun sense of style and humor. I was left wondering if maybe the lady dates knew about the plan before Prom day! And ladies, don't be afraid to do something like this. Love it.
3. 1. Sassy Sarcasm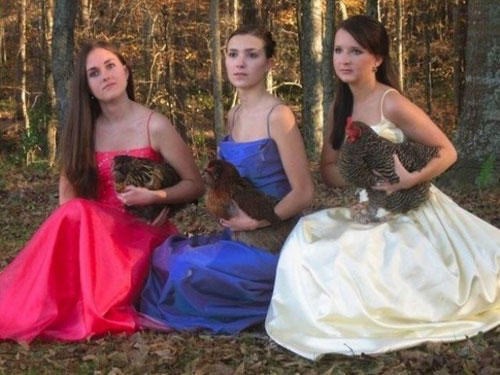 Ok, so Buzzfeed hated on this picture. Me? I LOVE it. I don't know if they meant to, but these ladies are giving some serious sass face. Yet, I love chickens, and I think it's hilarious to pose with farm life after getting all prim and proper. Plus, this picture will age incredibly well. Think about your children's reactions... even your children's children!
4. Humble Romantic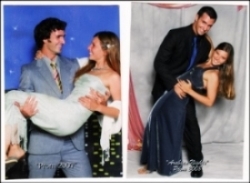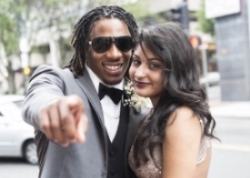 vs.
Maybe it's just me, but it makes me feel a little weird when couples act too serious and romantic. I mean... high school, ya'll. We don't need to go acting all posed like we're at our wedding. So for me, the couple on the right kills it. They look super fly, super cool, and look like they're following the tips to be cool at prom.
5. "Fromantic"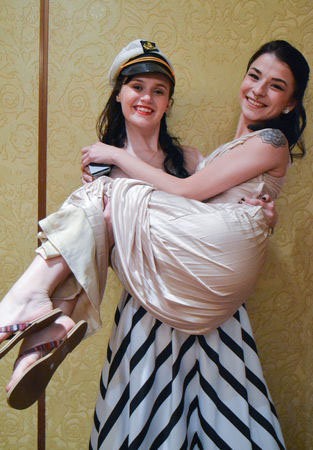 I'm all about the romantic friend pose. This picture is adorable and they also just look too cool for school. It's crucial with any pose or picture that you don't give off the vibe that you're taking yourself took seriously!
6. Self-Aware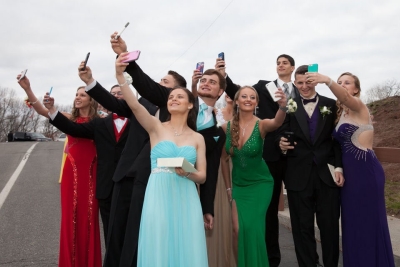 I love when people have a sense of humor about their age and generation. Let's face it, we're in a vain, highly self-aware, and self-involved generation. We're doomed to take selfies anyway, so might as well not hide it and have some fun with it!
Bottom line is this, ladies and gents: have fun and don't take yourself too seriously. You're young, fabulous, and you don't need to have practiced poses to have a good picture. So dapper up, jump in that Party Bus, and in the wise words of the great Madonna, "Don't just stand there, let's get to it. Strike a pose, there's nothing to it. VOGUE."